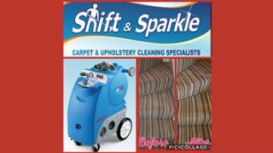 My name is Nick and I live with my wife and young daughter in Aberdare. After 20 years in management and long hours out of the house, we decided to change our lives for the better and do something that I've always wanted to do.
Having a messy toddler at home I understand that sometimes accidents can happen. This led me to thinking about carpet and upholstery cleaning. I did my research, achieved my training certificates, based on the ten stages of cleaning and invested in specialist, up to date equipment. The rest is history.
Our family run carpet and upholstery cleaning business 'Shift & Sparkle', is a relatively new business which has already built a foundation based on professionalism, trust, reliability and excellent results.
We strive to see amazing results by the end of every clean, but above that, satisfied customers who will become regular clients.
---
Services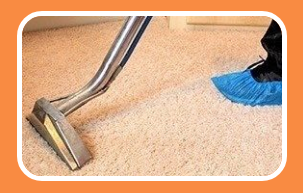 Carpets will eventually get dirty, there is no getting away from it. Floor coverings are going to be affected by everyday use, soiling from foot traffic, pets, spillages and airborne soiling. All this soiling and airborne particulates will settle and sink into the pile of your carpets, leaving them looking dull and dirty.
The appearance of your carpet is not the only problem caused by soiling. If a regular cleaning regime is not followed to remove the soil and particulates from your carpet, the life of your carpet will be greatly reduced. The particulates in your carpet can act like sand paper on your carpet fibres, and every time you walk, turn or twist on your carpet, the fibres can be worn through abrasion. This is caused by the particulates rubbing against the fibres.
Although you cannot completely stop the wear on your carpet, you can certainly slow it down. Regular vacuuming and an annual professional carpet clean will increase the life of your carpets. Placing mats at doorways, using rugs and removing shoes will also extend the life of your carpets, and if possible change the layout of your room.
Upholstery will eventually get dirty, there is no getting away from it. Upholstery is going to be affected by everyday use, more so than your carpets. Not only is it subjected to contact wear and tear and airborne soiling, but it is also subject to human and in some houses animal body contact. This contact can lead to contamination of the fabric by body fluids, perspiration, greasy deposits from hair, body warmth and compression.
Due to the very nature of the upholstery fabrics being more delicate than your carpets, more care and attention should be given to the pre inspection, to determine the correct method and cleaning techniques to be used. The upholstery can be damaged or completely ruined if the correct techniques and procedures are not followed. This is why it is important you use a qualified professional upholstery cleaner.
By following a regular cleaning program, vacuuming once or twice a week, using throws if you want your dogs on the furniture and having an annual professional deep clean, you can greatly increase the life of your upholstery.
Reviews and Ratings
We do not have any reviews about Shift & Sparkle available right now.